Legislators See How Charlotte is Powering the Future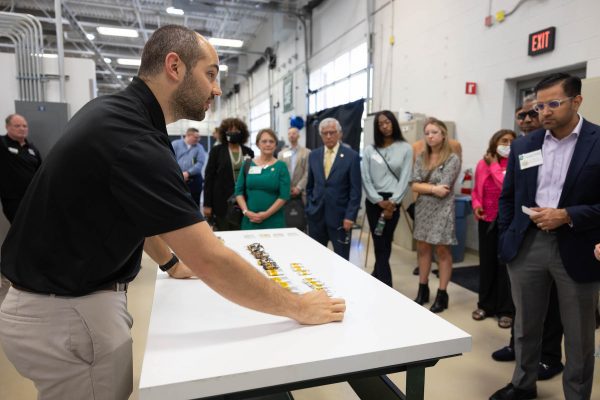 Local legislators visited BATT CAVE this week as part of a Charlotte Regional Legislative Caucus meeting held on UNC Charlotte's campus.
The tour provided the legislators a broad introduction to the emerging research area of battery optimization and its application in electric vehicles, an important and growing sector of the North Carolina economy.
Several research projects were demonstrated by both faculty and students, including innovative rail technology, underwater robotics, battery optimization testing and autonomous vehicles.
Learn more about the caucus meeting.