BATT CAVE Director Leads Charlotte's Push to Battery Research Prominence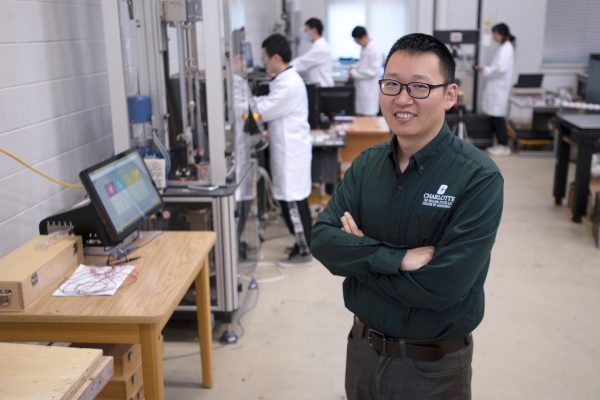 Jun Xu, recognized internationally as a battery safety and modeling expert, leads UNC Charlotte's BATT CAVE— the North Carolina Battery Complexity, Autonomous Vehicle and Electrification Research Center — the only university-led battery research center in the state.
Exclusively with William States Lee College of Engineering, Xu and his team of expert faculty and graduate students are expanding focus on the energy that is driving the future. Their innovative energy research and academic, government and industry collaborations are fueling North Carolina's ascent as a hub for electric vehicle and battery production. Their research is driving solutions to the questions surrounding the safety, durability, manufacturing and vehicle integration of next-generation batteries that will support vehicles, smart cities and intelligent systems.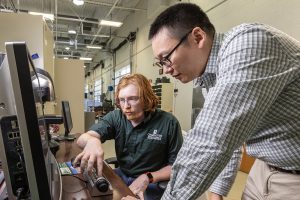 Xu arrived at UNC Charlotte in 2018 after earning a Ph.D. from Columbia University followed by four years on the faculty of Beihang University, China. An assistant professor of mechanical engineering and engineering science in the William States Lee College of Engineering, he also serves on the executive committee of the Advanced Energy System Division for the American Society of Mechanical Engineers. In 2021, he was named a 40 Under 40 honoree by the Charlotte Business Journal.
Learn more from Xu as he offers an inside look at the BATT CAVE.
On August 31, 2023, Jun Xu departed UNC Charlotte, but continues to remain closely involved with BATT CAVE and its progress.