PBS Features Impact of Charlotte Innovation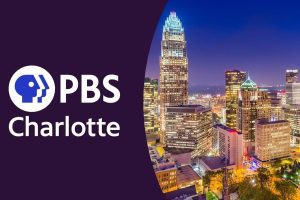 Tiefu Zhao, Associate Professor of Electrical and Computer Engineering, and his team of faculty and student researchers are very accustomed to intense lab work. With years of sleeves rolled up and eyes focused down on their technology, they have developed the innovation of wireless power transfer for trains, a first in the U.S. This innovation, developed in partnership with Belmont Trolley, Inc., has resulted in substantial opportunities for rail transportation, including elimination of emissions and increased efficiencies by removing charging lines and cables.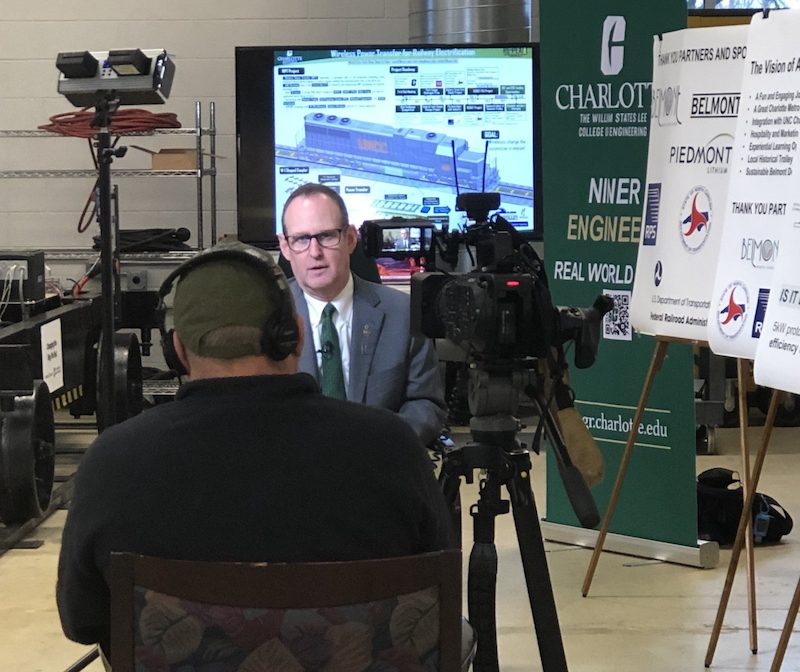 However, their success has also broadened other types of opportunities for the research team, including public presentations, community demonstrations and television interviews. Most recently, the team was interviewed for the show "Trail of History" which appears on PBS through Charlotte's WTVI. 
"We very pleased to be able to share our message of research, innovation and student creativity with a much broader audience through the television platform," said Shen-En Chen, Professor and research leader. "Telling about our advancements is significant and we appreciate the opportunity to honor the team and our partners with this interview."
Learn more about the technology and the partnership.
About Belmont Trolley, Inc.
Belmont Trolley, Inc. seeks to offer a leisurely journey back in time by restoring trolley service in Gaston County to connect local communities, while narrating the cultural history of streetcars in the region, and act as a catalyst to drive local economic growth. Learn more about Belmont Trolley at belmonttrolley.org and on Facebook, LinkedIn and Instagram.